About Vetteman.
I am an Danish Corvette owner and car entusiast from Copenhagen

This is the personal page. Here I tell you a little about my homepages in general. My most populare page is my photo album. It contains 1001 photos of US cars in all kinds of shapes and sizes. (Some of the picīs arenīt US cars - donīt tell me I know.) I am the photograph of about 750 pieces, the rest I have borrowed from my friend known as "Buick67" (because of his ī67 Skylark). We took the pictures on concours all over scandinavia as a personal memory of the event. The oldes pictures are from back in 1984 and the newest are proberly only a few month old. We are both "hit" by the "US car wave" that started many years ago and that has become a lot smaller with the years but more refined. The cars are better shape and the owners are more entusiastic than in the beginning. A lot of my friends share this interest but most people donīt have the time or the money to spend on this. In the last 6-10 years this kind of hobby has been more and more expensive, all in the name of invironment and "Green" thinking. The Danish tax system has put a lot of tax on the licensplates of all cars including hobby cars younger than 35 years. They have also increased the fee for keeping the licens plates that for the moment is about 100$ pr. month for most US cars. The danish insurance companys does there little thing to help also. Most companys wonīt insure these cars and the few that will makes it very difficult. This is way to much money and trouble for most people. Well enough about that - have a nice "surf".

At this point I think I will show you my nice hobby - here it is :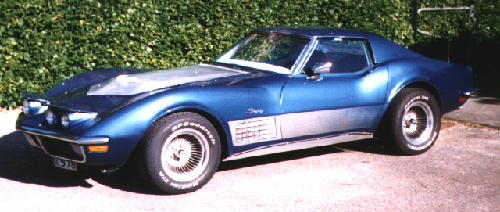 If you encounter any trouble or mismatch while surfing my pages, I will consider it as a personal favour if you take the time to mail me. If you have a question or a comment feel free to mail me that too. In the bottom of some of my pages there is a "link ring" or some other kind of link exposure system. Take a look at it - I think its a nice way to attract viewers to the homepage and systemizing common areas.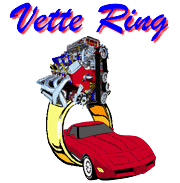 This Vette Ring site is owned by Vetteman
Click for the
[Previous] [Random] [Next Site] [Skip Next] [Next 5]
Click here for info on how to join Vette Ring